Doors Open Days 2022
- 17th Sep 2022
to 18th Sep 2022
Doors Open Days is a national heritage festival that takes place annually in the month of September. Perth and Kinross Heritage Trust organise the festival regionally – for more information, go to our Doors Open Days page.
Doors Open Days will take place the weekend of 17th and 18th September in Perth and Kinross this year. The two themes are "Sustainability" (European Heritage Days) and "Year of Stories" (Scottish Civic Trust).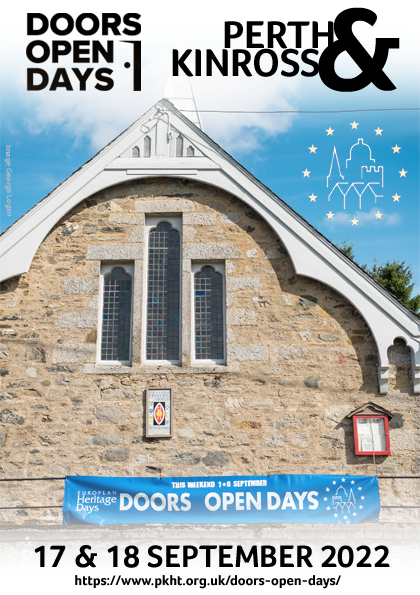 This year's programme is currently being put together. It is set to include venues around the region and feature open days, exhibitions, walking tours, behind the scenes views, object handling and fascinating tales! Please be aware, some events will be pre-bookable in order to control visitor numbers. Ticketed events will be advertised in advance so please keep your eyes peeled later in the year to avoid disappointment.
Keep checking back to this page for updates, including teasers, online content, (free) ticket links and a full programme.
Back to News and Events